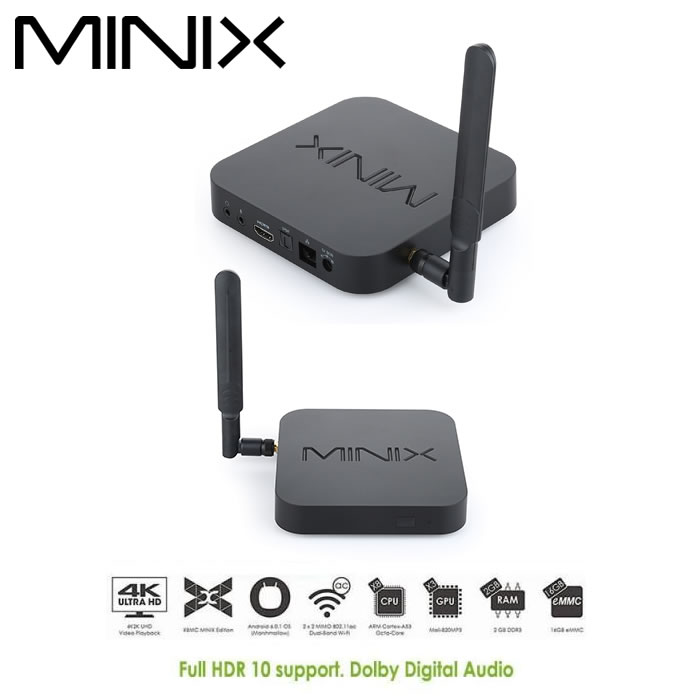 Minix U9-H Octa Core Android TV Box
The Minix U9H is a top of the line 8 core CPU Android device. Comes with Android 6.0.1 operating system, 16GB storage, 2GB RAM and much more. Immerse yourself in the ultimate home theater experience with MINIX NEO U9H. Comes with Kodi 17.4 preinstalled.
Comes with A2 air mouse remote.